Welcome to the Hampton Court Model Railway Society's web site and the home of Tolworth Showtrain, our annual model railway show

We are a friendly local society with a membership drawn from around South West London and Surrey. We always welcome new members no matter how experienced or inexperienced you may be.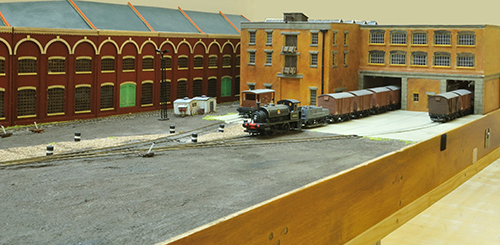 So if you would like to talk to like minded people, share your modelling skills or maybe learn something new, come along for a couple of evenings with no obligations. We look forward to meeting you.
We hold meetings on Tuesday evenings from 8pm to 10pm at…
Tolworth Recreation Centre
Hunt Hall
Fullers Way North,
Tolworth,
Surrey,
KT6 7LQ
We operate existing layouts at meetings, giving you the opportunity to run your own stock, as well as working on our latest project which is a N-gauge layout called Honeyford-upon-Avon.
Contact Paul Goodsall, Hon. Secretary, secretary@hamptoncourtmrs.co.uk
Our Facebook Group page is https://www.facebook.com/groups/HCMRS/